PGx: Knowledgebase
Workflow for Oncology Solution

Drug-Metabolizing Enzyme
45

Drug Trasporter
27

High Risk Gene for Drugs
10

Drug Target
59

Other Genes
100+
---
Sample Requirements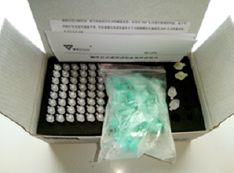 Peripheral blood (3-5 ml), EDTA anticoagulant tube, slightly reverse blood vessel collection for 5-10 times.
If the sample is not tested immediately, it should be stored in the refrigerator at 2-8°C, no more than 120 hours.
2-8°C cold chain transportation, sample should arrive within 72 hours to the laboratory
PGx- Panel Information
| Single Panel | Drug Classification |
| --- | --- |
| Aspirin, Clopidogrel, Statins, Warfarin | Cardiovascular |
| Folic Acid | Supplements |
| Azathioprine, Glucocorticoids, Cyclophosphamide, Tacrolimus, Mycophenolate mofetil, Cyclosporin | Immunosuppressant |
| Omeprazole, Lansoprazole, Pantoprazole | Gastrointestinal |
| Fluorouracil, Irinotecan, Platinum, Methotrexate, Capecitabine | Antineoplastic |
| Sertraline | Antipsychotic |
| Voriconazole | Antifungal |
| Nitroglycerine | Vasodilators |
| Alcohol Dehydrogenase | Metabolism |
| Single Panel | Drug Classification |
| --- | --- |
| Aspirin, Clopidogrel, Statins (Pravastatin, Simvastain, atorvastatin etc) | Antiplatlet/Anticoagulants/Antihypercholesterolemia |
| Sulphonylurea (Glibenclamide, Glimepride etc), Thiazolidinediones (Rosiglitazone, Pioglitazone etc), DPP4 (Sitagliptin etc) | Antidiabetic |
| Morphine, Fentayl, Codeine, Oxycodone, Methadone, Sufentanil | Opioids |
| Tacrolimus, mycophenolate, cyclosporin, glucocorticoids | Immunosuppressant |
| CCB (eg. Amlodipine, Nifedipine), Diuretic (eg Furosemide), Sartans, ACE inhibitors | Cardiovascular |
| Amitriptyline, Clomipramine, Clozapine, Desipramine, Doxepin, Imipramine, Nortriptyline, Trimipramine, Paroxetine, Mirtazapine, Fluvoxamine, Escitalopram, Duloxetine, Citaloprim, Tomoxetine | Antipsychotic |
PGx Clinical Implementation System

Accept data from various platforms in different formats
Scheduled data syncing and batch processing
Automatic QC and bioinformatics analysis
Informative data visualization and variant assessment
Integrative lab reporting functions
Seamless integration with the LIMS system
Classification of Clinical Recomendation / Evidance
(Sample Report)
| | |
| --- | --- |
| | Aspirin, Clopidogrel, Statins, Warfarin |
| | Folic Acid |
| | Azathioprine, Glucocorticoids, Cyclophosphamide, Tacrolimus, Mycophenolate mofetil, Cyclosporin |
| | Omeprazole, Lansoprazole, Pantoprazole |
| | Fluorouracil, Irinotecan, Platinum, Methotrexate, Capecitabine |
Patient may have adverse event
Patient may benefit from dosage increasing
Patient may benefit from dosage decreasing
1. The drug may have minor toxicity effect or be less effective for the patient
2. The patient carries genetic variation that significatntly alters the fuction of assosiacitad gene (ultrarapid or poor metabolizer, poor function, unfavourable genotype, positive for risk allele, etc.), thus, drug metabolism and / or drug response ware affected. However, clinical evidence on patient response is lacking
Genetic variation of minor clinical significanse was detected
Result Summary
| | | |
| --- | --- | --- |
| | DRUG | CLINICAL RECOMMENDATION / EVIDENCE |
| | Phenytoin | Decrease dosage |
| | Oxcarbazepine | Use drug as label |
| | Lamotrigine | Use drug as label |
| | Valproic Acid | May decrease dosage |
| | Clobazam | May decrease dosage |
| | Carbamazepine | Possible adverse events |
| | Phenobarbital | May be less effective |
Test Result
Clinical
Action
Drug
Gene
Genotype
Phenotype
Drug Response
Evidance
Level
Toxicity
Dosage
Efficacy
Phenytoin
CYP2C9
*1/*3
Intermediate motabolizer
-
L1
HLA-B *1502
-
Negative
-
-
-
L1
CYP2C19
*1/*2
Intermediate metabolizer
-
-
L3
Valproic Acid
CYP2C9
*1/*3
Intermediate metabolizer
-
L2-b
Clobazam
CYP2C19
*1/*2
Intermediate metabolizer
-
L2-b
Clinical Recomendation by Guideline

PHENYTOIN
Clinical Recommendation | Decrease Dosage (25%)
Guideline
Phenotype/Genotype
Implication & Recommendation
CPIC
CYP2C9 Intermediate Metabolizer HLA-B*1502 Negative
Reduce phenytoin metabolism. Higher plasma concentrations will increase probability of toxicities.
Consider 25% reduction of recommended starting maintenance dose. Subsequent maintenance doses should be adjusted according to therapeutic drug monitoring and response.
DPWG
CYP2C9*1/*3
Clinical effect (S): long-standing discomfort (>168 hr), permanent symptom or invalidating injury e.g. failure of prophylaxis of artial fibrillation; venous thromboembolism; decreased effect of clopidogrel on inhibition of platelet aggregation; ADE resulting from increased bioavailibility of phenytoin; INR > 6.0; neutropenia 0.5-1.0x109/I; leucopenia 1.0-2.0x109/I; thrombocytopenia 25-50x109/I; severe diarrhea.
Standard loading dose. Reduce maintenance dose by 25%. Evaluate response and serum consentration after 7-10 days. Be alert to ADEs (e.g., ataxia, nystagmus, dysarthria, sedation).
---
Do you need question?
Call us now to get free quotation
about your questions